Looking for signs of ancient life: Erica Barlow, Ph.D.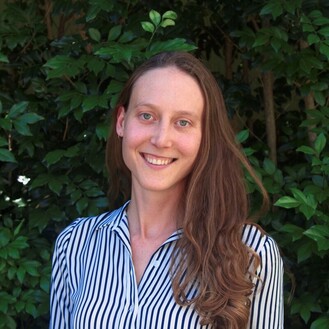 Center: NASA Astrobiology Program
For Erica Barlow, Ph.D., postdoctoral research has become more of an exciting challenge the deeper she delves into her journey.
"I really enjoy solving puzzles of any kind," said Barlow. "And I think that 100 percent bleeds into the science that I do—trying to solve the puzzle of the early life on Earth and the environments in which they lived. What information can we gather from so long ago? It is definitely puzzle solving."
Hailing from Australia and completing her undergraduate in Sydney, Barlow always knew science was in her future, though was never entirely sure what form it would take.
"I did not necessarily know I would go to a university, but I really enjoyed science," said Barlow, "I really enjoyed being in the outdoors, and it kind of just led me to studying environmental science. I applied, I got in and I went. I followed my nose from there, just the curiosity, being outside and dealing with the natural world. That is kind of what got me to where I am today, just curiosity and interest."
Barlow is NASA Postdoctoral Program fellow based at Penn State University. As part of the Laboratory for Agnostic Biosignatures team, funded by NASA's Astrobiology Program, she and her collaborators are tasked with recognizing life within rocks that date back millions, even billions of years and deducing if life forms once inhabited them.
"How?" is another question Barlow is frequently asking herself. "How did it get there? What has it gone through in the millions and sometimes billions of years of its history?"
For Barlow, her focus right now is getting her work published.
"You have to jump over the hurdles, deal with rejections, be able to come around to just keeping on and persevering, and try to publish, because that is what it is all about in research."
While publication may be difficult to achieve, Barlow still strives for her work to see exposure. She filled her schedule last year with a number of conferences in order to share her work and connect with those who take interest in it.
"One part I really enjoy about the job is presenting and sharing the work I mentioned earlier," she said. "We communicate what we do through journal articles, but we also use conferences to network and share research with other scientists. That is the point where you really find the interlock between what you do and how that fits in with what everyone else does."